Last Updated: January 2020
There are literally dozens of memory foam gel pillow reviews out there today, and navigating them can be a daunting task. Here, you can learn about the qualities to look for and some of our top recommendations for the best gel cooling pillow.
What is a Gel Pillow?
Gel cooling pillows are typically a memory foam pillow with a cooling gel layer. Because memory foam tends to trap your body heat as you sleep, the added gel or gel layer helps to draw your body heat away from you, keeping you cooler. Different manufacturers tend to use their own proprietary gel brands, and some are certainly better than others. Some of the things you should consider when shopping for a gel pillow include support, firmness, overall comfort, and thickness, among others. What's more, you should make sure that the cooling gel pillow case fits snugly, but is easy to remove for cleaning.
If you are looking for more information about purchasing the right memory foam pillow then read our buyers guide right here.
Below, you can find some of our top picks for the best cooling gel pillow and why we love them.
Our 7 best recommendations for Gel Pillows
*5 Star Rating: this is based on the percentage of consumers who rate the pillows 10/10.
#1 LinenSpa Shredded Memory Foam Pillow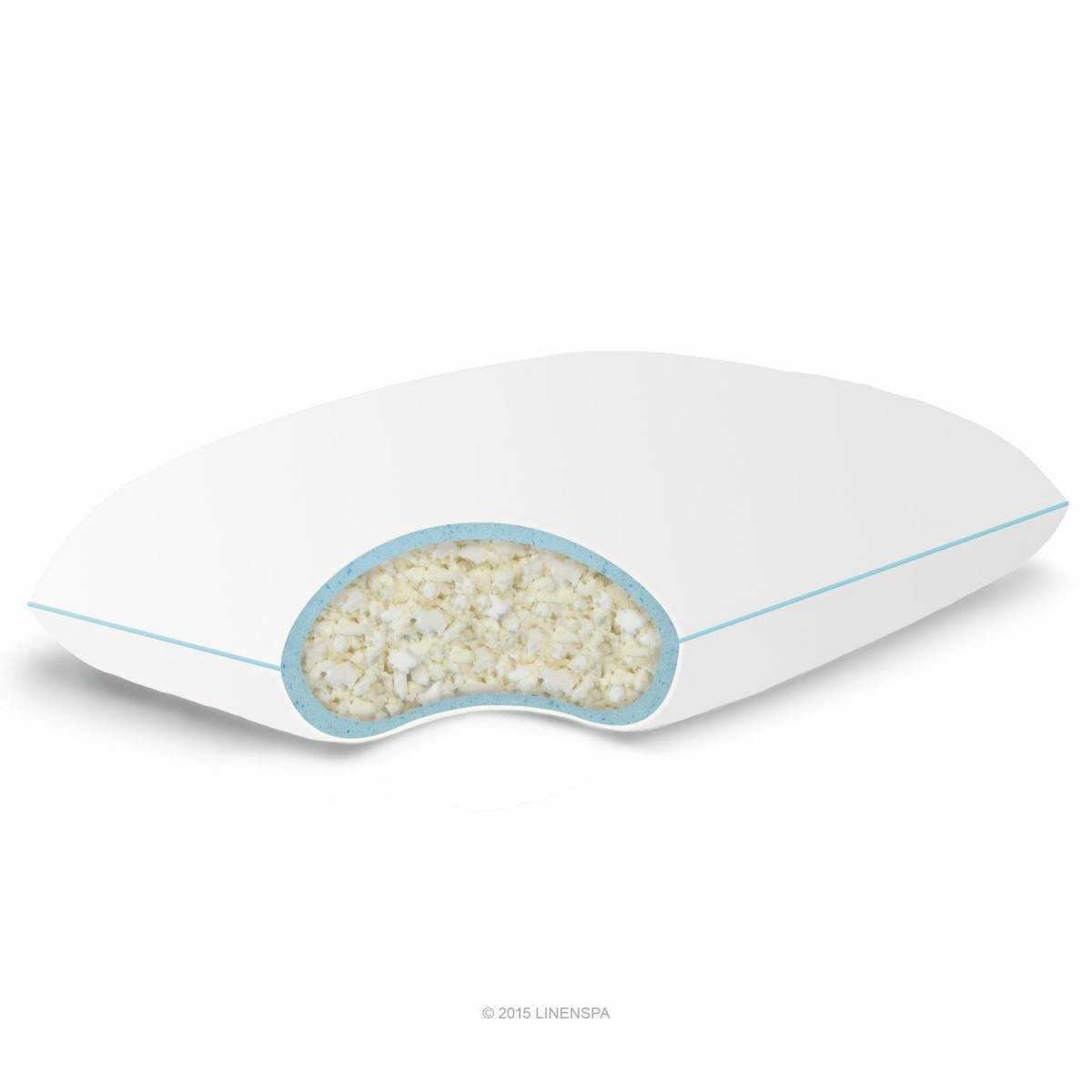 When it comes to memory foam pillows, shredded foam typically stays much cooler while providing ample support to your head and neck. The LinenSpa shredded memory foam pillow is a best-seller, and for several good reasons. First, the shredded memory foam is encased in a thin layer of gel foam, which draws heat away from your body to keep you cool as you sleep. The standard pillow is six inches thick and conforms nicely to your head and neck to help align your spine and reduce wakefulness during the night. The 250 thread count cotton cover is a nice touch; it is removable and machine washable. This pillow with cooling gel comes with a three-year warranty, as well.
Check Price
#2 Sleep Innovations Reversible Gel Memory Foam Pillow
This memory foam gel pillow offers you two unique sleeping surfaces. The gel infused memory foam on one side keeps you cool all night through, and the premium memory foam on the other offers up the same outstanding conformity without the layer of gel. The foam is specifically designed to mold to the curves of your head and neck to help relieve pressure points, and it does an excellent job of providing spinal alignment. This standard-size pillow is five inches high and it comes with a soft cover that you can remove to machine wash.
Check Price
#3 Serta Gel Memory Foam Side Sleeper Pillow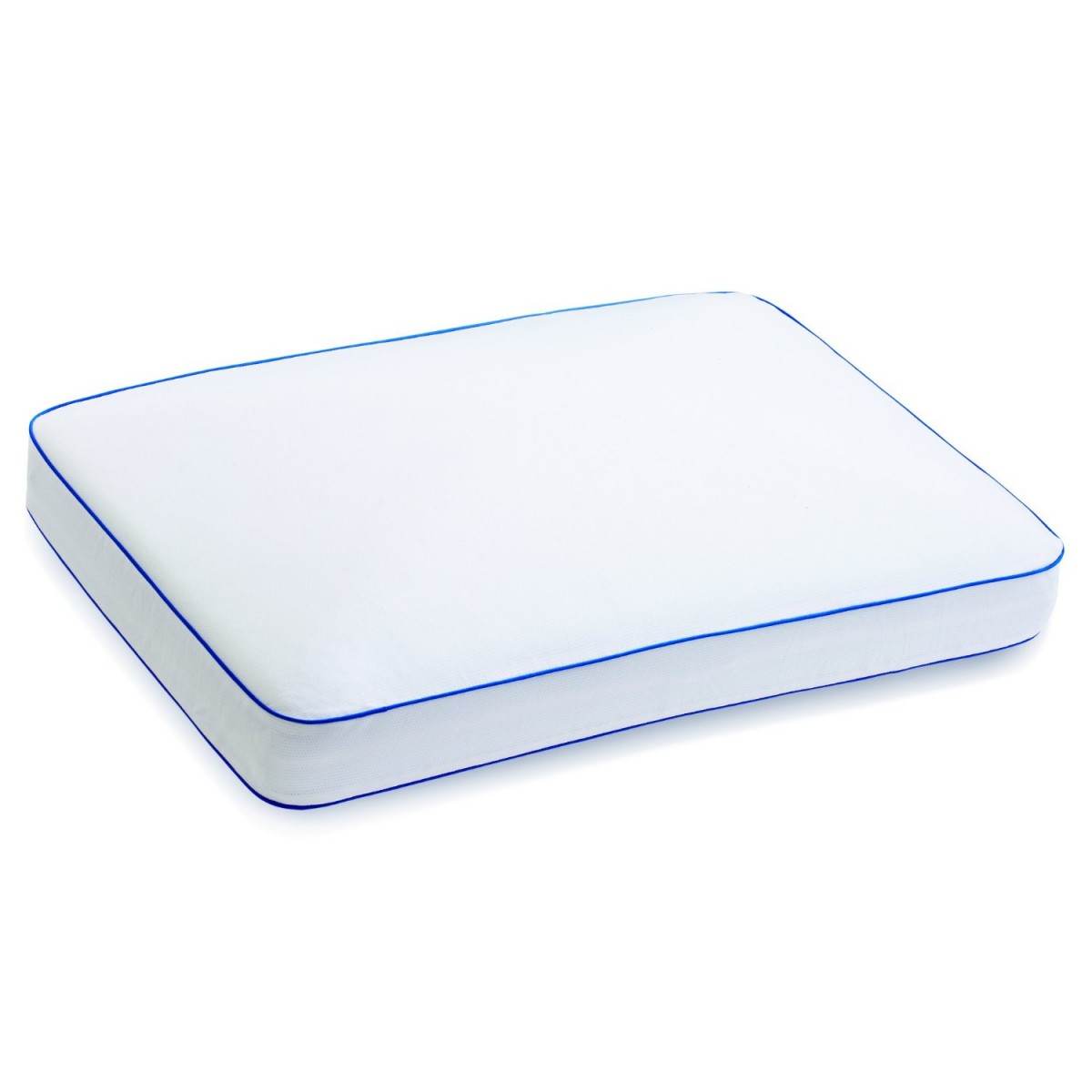 The flattened shape of this pillow makes it perfect for side sleepers, and it is at the optimal height to provide just the right amount of spinal alignment. The Cool Vent design in conjunction with the gel memory foam creates a sleeping surface that stays cool against your face and neck all night through. The pillow will never lose its shape with use; it is designed to regain its natural shape after each night of use. If you are a side sleeper, or if you prefer a flatter pillow when you sleep on your back, this is a great choice.
Check Price
#4 Perfect Cloud Dual Option Cool-Gel Memory Foam Pillow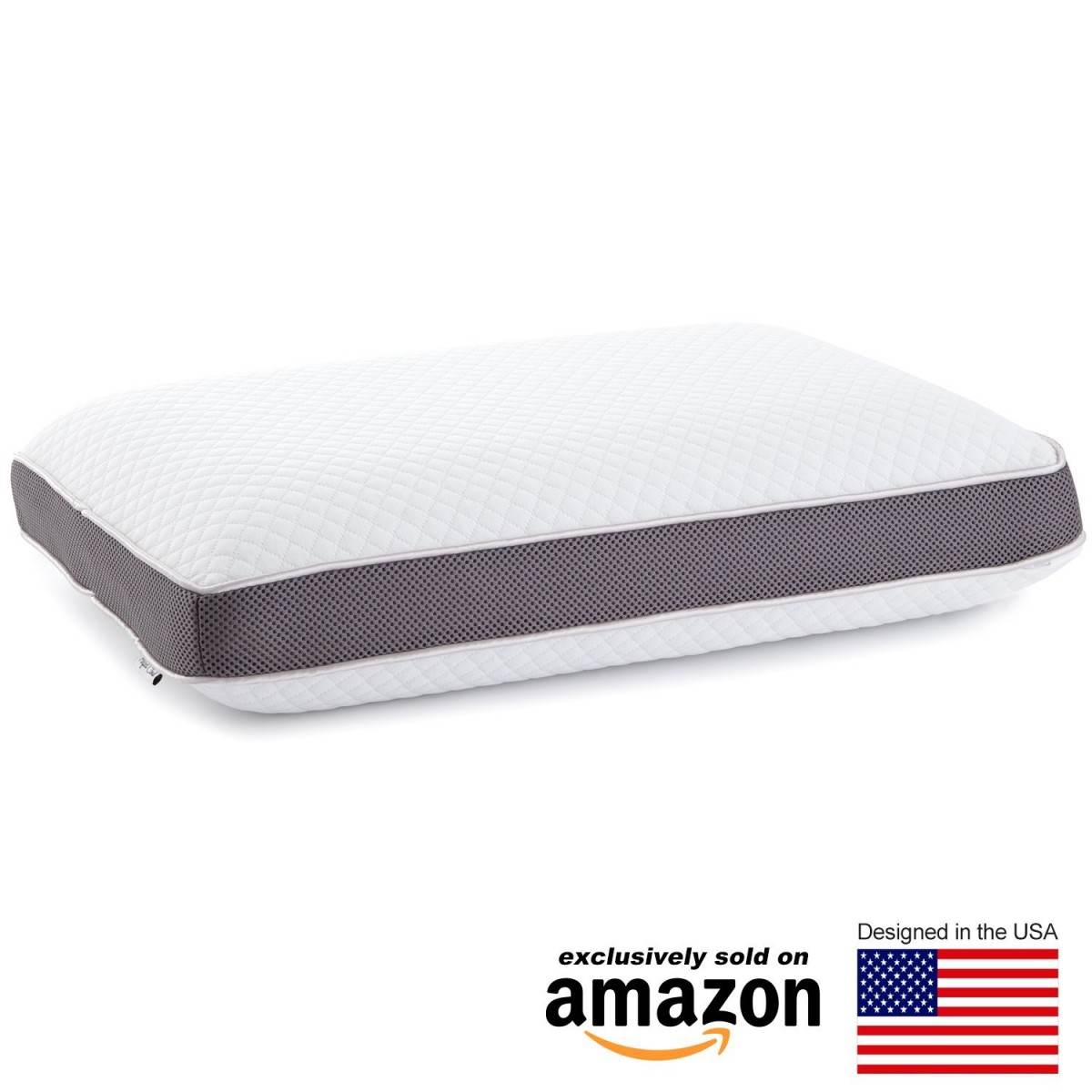 When you prefer a cooler night's sleep but you like to customize your experience, the Perfect Cloud Dual Option Cool-Gel memory foam gel pillow is the perfect solution. It gently cradles you as you sleep and changes shape even as you move to prevent wakefulness during the night. The pillow is hypoallergenic and it offers to different sides, each with its own unique level of coolness. Gusset siding and ventilation holes offer maximum breathability, and the soft knit cover is 100% machine washable. In fact, reviewers say that this pillow conforms so quickly and so nicely that it feels much like sleeping on a cloud.
Check Price
#5 Classic Brands Reversible Cool Gel Memory Foam Pillow
Most memory foam pillows that contain a gel layer offer up only one level of firmness, but that is not the case with the Classic Brands Reversible Cool Gel Memory Foam Pillow. There are two sides; the first offers up a medium-soft firmness without a gel layer while the Cool Gel side of the pillow gives you medium-firm firmness. The pillow is five inches thick overall and is recommended for absolutely anyone regardless of normal sleep position. The cool gel technology not only draws heat from your body but also promotes airflow for cooling relief all night long. The soft zip-off cover wicks away heat and moisture, and it is easy to remove and machine wash. Classic Brands offers a three-year warranty on this product, as well.
Check Price
#6 PharMeDoc Memory Foam Pillow with Cooling Gel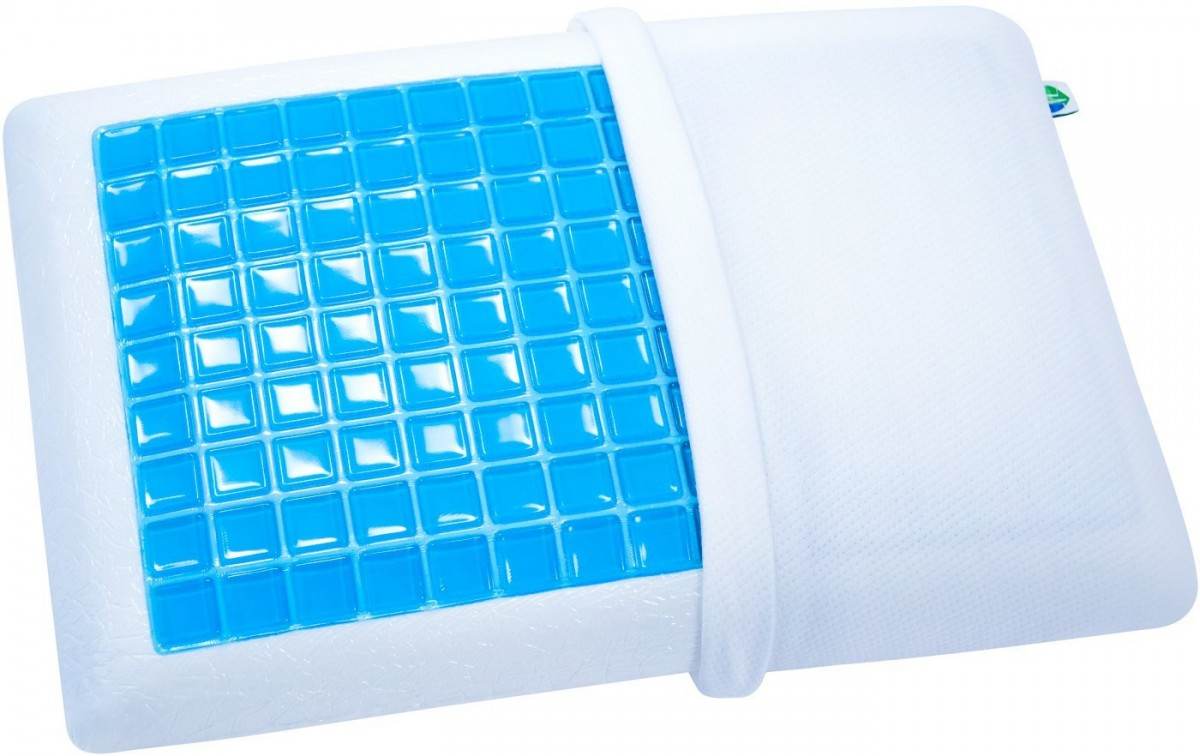 When you want the best cooling gel pillow for not only your overall comfort but also your health, look no further than the PharMeDoc memory foam pillow with cooling gel. This thick, plush pillow provides custom support thanks to the medium density memory foam, and it is also reversible so you can choose whether to sleep on the cool side or the plush memory foam side. What's more, the product is completely free of phthalates, BPA, lead, and latex, which makes it a great choice for those who have particular allergies or skin sensitivities. The pillow comes with a removable, machine-washable cover and a seven-year warranty from the manufacturer.
Check Price
#7 ViscoSoft Arctic Gel Contour Pillow with Coolmax Cover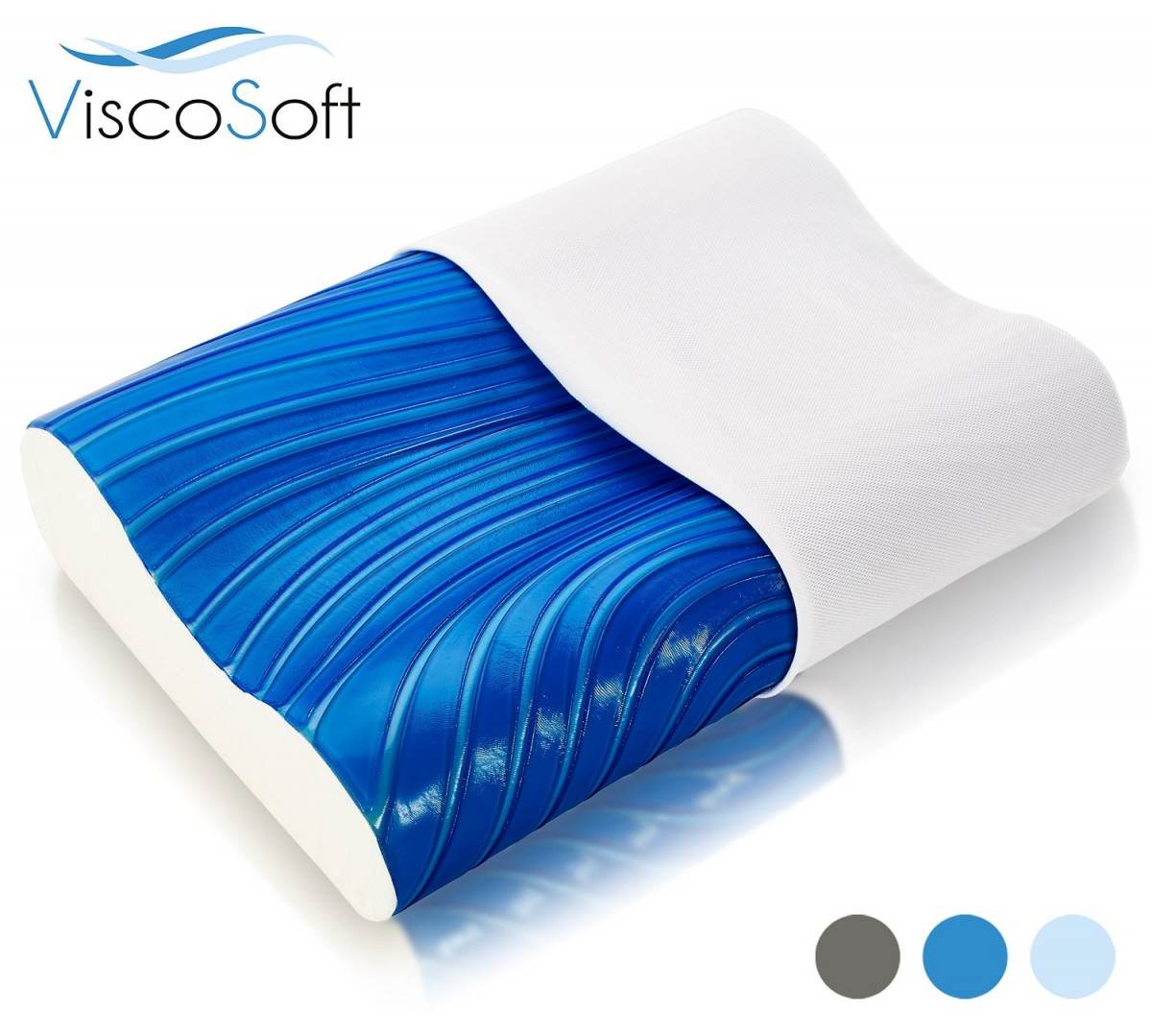 When you need the best gel pillows that are contoured to cradle your head and neck, ViscoSoft's Arctic Gel Contour Pillow with its delightful Coolmax cover is the right choice. It is constructed mainly of memory foam that is soft and still supportive, and the contoured design helps to cradle your head while providing excellent neck support to relieve stiffness and pain. The WaveFlow gel technology allows coolness to circulate around the pillow evenly, and all of this is topped off with the Coolmax cover that wicks away moisture and allows the gel inside the pillow to breathe. This is by far the coolest contoured gel pillow out there.
Check Price
While gel pillows were a new technology just a couple of decades ago, these days, you can find the best gel pillows for any need. Whether you are a child or an adult, and whether you sleep on your back, your side, or even your stomach, there is a gel pillow out there for you that will keep you cool and comfortable all night long.