Last Updated: May 2017
E

ditor's Note

Thank you for visiting my website. I've done my best to provide you with the most in-depth consumer guide with honest and accurate information relating to the best foundation for memory foam mattresses. A significant amount of time has been invested in providing you with this information, so I do hope you find it useful.

If you haven't got the time to read our entire buyers guide, then I would suggest that you take a look at the Zinus's range of Mattress Foundations, they are quickly becoming a market leader in the mattress industry.

Click here to view the Zinus range

Now that you've decided on a memory foam mattress, you need to take the time to think about the foundation. After all, choosing the best platform for a memory foam mattress can not only keep you more comfortable, but it can also extend the life of your bed. Here is some information for choosing the absolute best foundation for a memory foam mattress.
April 2017 Memory Foam Foundation Deals
Each month we update this section with the best recommendations on the best foundation deals currently on the market, check out below for this month's recommendations!
Please note: these discounts were sourced on the 1st April 2017 and may have changed.
Click here to see this months deals!
Why do you need a bed frame / mattress foundation for a Memory Foam Mattress?
One of the biggest questions that brand new owners of memory foam mattress have is, "Why do I need a support in the first place? Can't I just put the mattress on the floor?" In all actuality, it is perfectly acceptable to put your memory foam mattress directly on the floor without any type of support at all. Your mattress will perform better the firmer and more uniform its foundation, and you can't get any better than a solid floor.
However, this can also pose some unique problems. For one, placing a mattress directly on the floor keeps it very low to the ground, which could make getting in and out of bed quite difficult. What's more, your comforter or duvet is likely to drag the ground in this scenario, which does little to keep it clean. Before you decide to save yourself some money and put your new memory foam mattress on the floor, check with the manufacturer. In some cases, using a mattress without the proper foundation can void the warranty.
Best Foundation for Memory Foam Mattress in 2017
*5 Star Rating: this is based on the percentage of consumers who rate the mattress foundations 10/10.
Best Wood Slat Memory Foam Mattress Foundations in 2017
A wood slat memory foam mattress foundation is exactly what it sounds like – a platform constructed of wooden slats. However, it is important to realize that not all of these foundations are created equally. If the slats are too far apart, the foam can sag through the openings and diminish the integrity of the foam. If your existing platform has slats that have gaps of three inches or more, you will need to add some pressboard or plywood for support. The best width is two inches, and you should be able to find this information easily when making a purchasing decision.
#1 – The Dynasty Mattress Wood Box Foundation
The DynastyMattress Wood Box Foundation is a great solution. It is a wood slat foundation wrapped in a cloth cover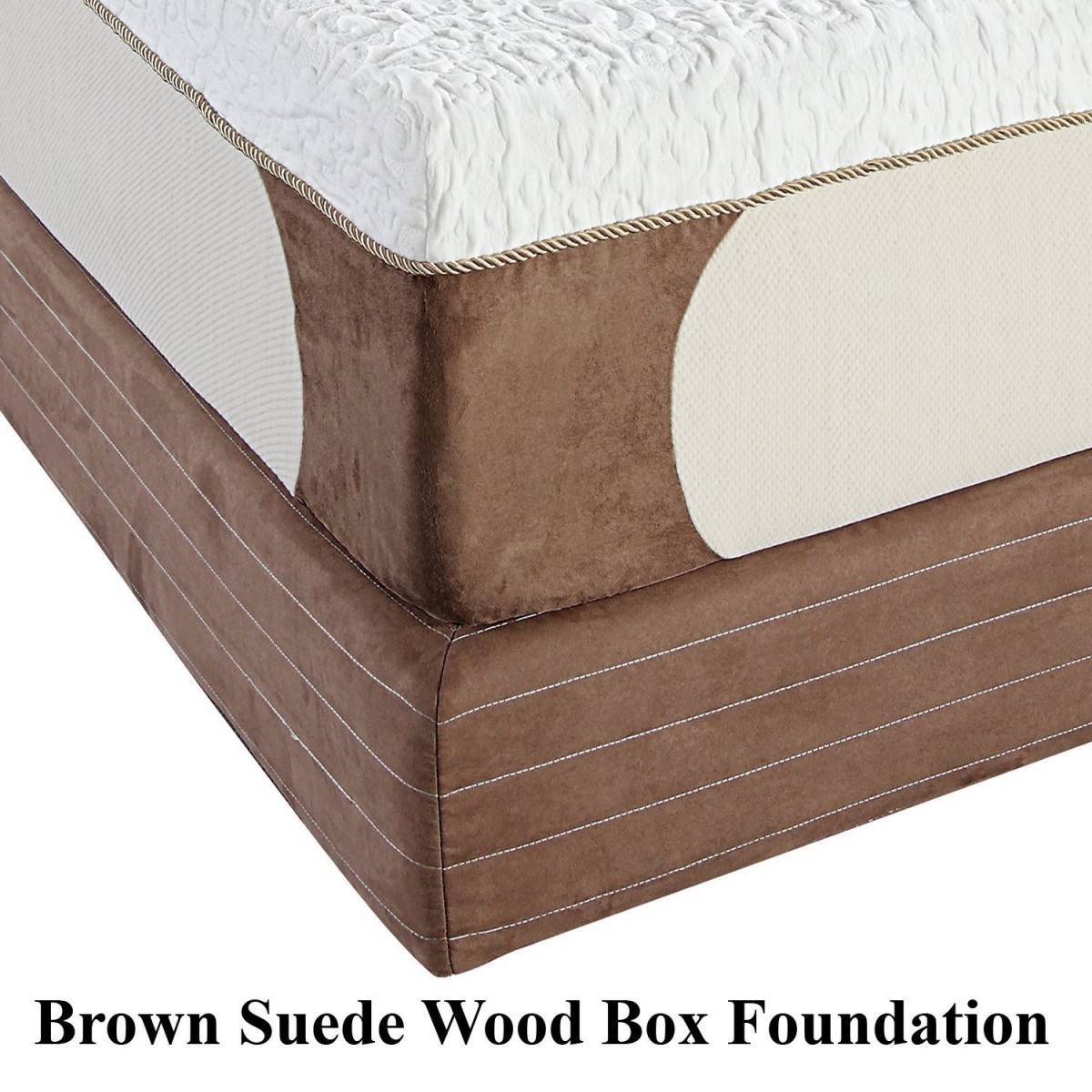 for added durability and support. You can find this foundation in a variety of sizes, and the best part is that you can fully assemble it yourself in less than 10 minutes with no tools required. It is constructed of solid spruce for ultimate strength and longevity and it fits nearly any bedframe.
Click here to view the Dynasty Mattress Foundation
#2 – Leggett & Platt Fashion Bed Group Murray Platform Bed
The Leggett & Platt Murray Platform bed is a simple and stylish solution to your memory foam mattress foundation needs. It comes in a variety of sizes, and it offers up traditional flair at an affordable price. Although it is a bare bones platform box, it is easy to assemble. The solid platform is suitable for improving the longevity of your memory foam mattress since there are no slats or wires for your mattress to rest on. Reviewers say that despite the low price and simple profile, it holds up quite well. They also appreciate the moderate height that the platform gives to their mattresses.
Click here to view the Leggett & Platt Foundation
Best Metal Memory Foam Mattress Foundations in 2017
A metal memory foam mattress foundation can provide you with all of the same support as its wooden counterparts, but you have to be careful to choose a product made of strong metal. Otherwise, your weight over time could cause the legs or other support surfaces to bend, which impacts not only your comfort, but also the overall longevity of your mattress.
#1 – The Pragma Memory Foam Mattress Foundation
The Pragma memory foam mattress foundation is the only one of its kind, and it proves to be one of the best out there. This
one is a foldable metal foundation that is perfect for infrequent use, but it is strong enough to be your everyday support for a memory foam mattress, too. The metal "strands" are close enough together to provide the needed support, and thanks to its ease of use, this is by far the best foundation for a memory foam mattress of its type. It arrives in a small box, which can be a bit confusing at first, but all you have to do is unfold it to set it up. It is perfect for guest beds that you need to put away after use, but it is strong enough – and supportive enough – to be your main mattress support, too.
Click here to view the Pragma Foundation
#2 – Olee Sleep Metal Platform Foundation Bed Frame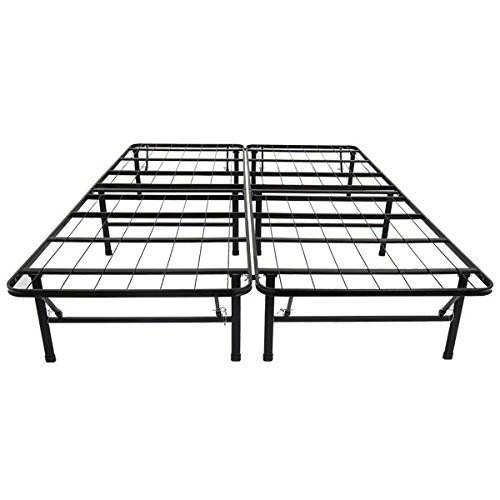 The Olee Sleep metal platform memory foam foundation receives great reviews from customers due in part to its flexibility. Unlike many other types of platforms and foundations, this one stands 14 inches off the floor to provide much-needed under-the-bed storage space. It is made of solid steel so it is quite heavy, but this reduces the risk of bending over time. What's more, the side legs are recessed by 1.5 inches to help prevent stubbing your toes as you walk by. No tools are required for assembly.
Click here to view the Olee Sleep Foundation
Best Adjustable Memory Foam Mattress Bases in 2017
Adjustable bases are increasing in popularity these days, particularly among couples who deal with snoring or individuals with health issues. There are several adjustable foundation manufacturers out there today, and each one offers up a number of products designed to provide you with a customizable sleeping surface. Remember, though: not all memory foam mattresses are designed to be used with an adjustable foundation, so once again, make sure you check with the manufacturer of your mattress before you go this route.
You can read our guide to finding the best adjustable beds here.
#1 – Serta Motion Essentials II
Our top pick for an adjustable memory foam mattress foundation is the Serta Motion Essentials II. It can lift up to 650 pounds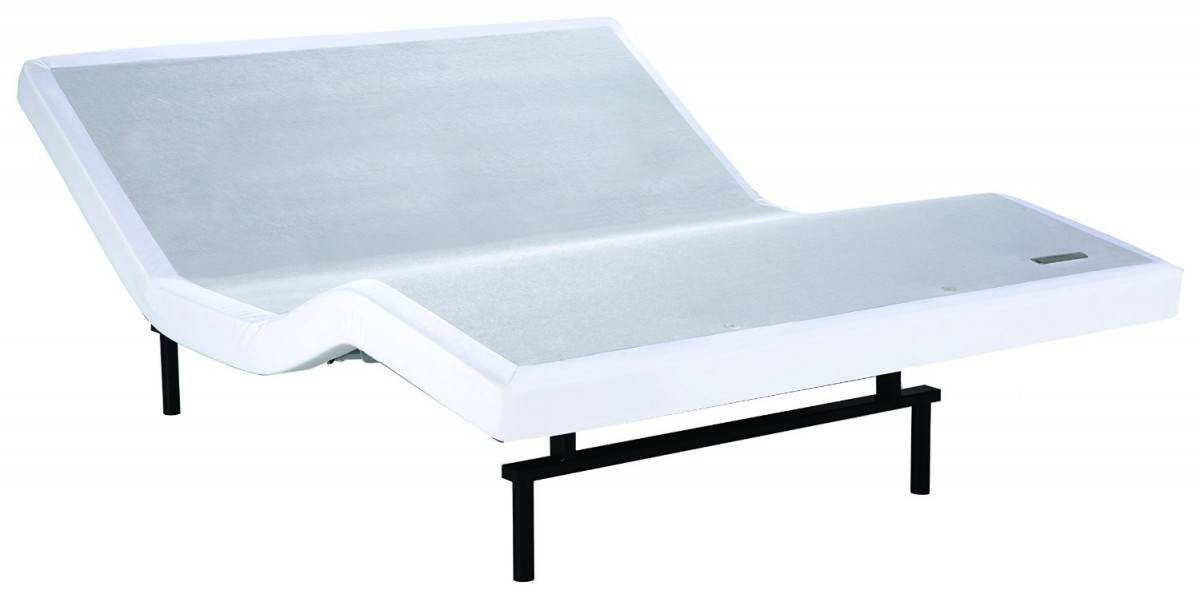 including the mattress. What's more, unlike some other models, this one comes with a wired remote that allows you to adjust the position without getting out of bed. You can raise and lower both the head and the foot of your mattress with ease, and thanks to its zero-clearance design, it can be used with just about any memory foam mattress available today.
Click here to view the Serta Motion Essentials II
#2 – Fashion Bed Group Adjustable Platform Base with Gray Upholstery and Wireless Remote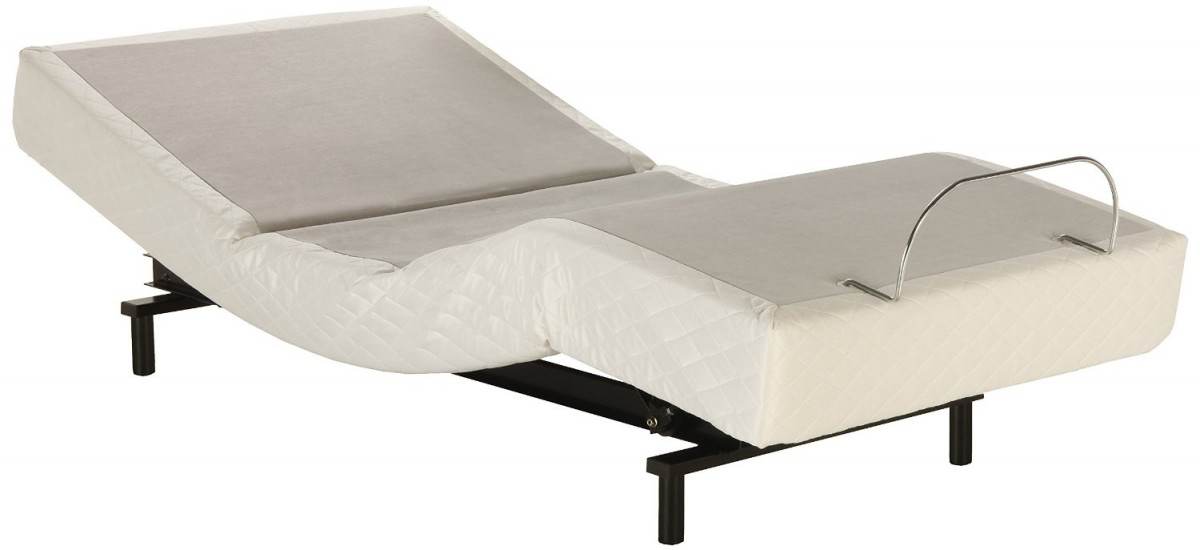 If you're willing to spend a little more on your adjustable memory foam mattress foundation, this option from Fashion Bed Group is considered top-of-the-line. The motor can lift as much as 700 pounds, including the mattress. It has four programmable positions, too, so that you can get just the right amount of comfort when you need it most. Instead of a wired remote, this one offers up a backlit wireless remote so you can see to make adjustments at night. The best part is that this particular model even offers built-in full-body massage with wave action.
Click here to view the Fashion Bed Adjustable Base
All in all, choosing the best support for a memory foam mattress is all about your unique preferences. Metal and wood both offer up plenty of support as long as the support slats or strands are close enough together. Be sure that you check with the manufacturer of your mattress first, though; some require that you choose a specific type of memory foam mattress foundation in order to comply with the warranty.