Last Updated: January 2018
Suffering from back pain? Let us find you the best mattress for back pain in our helpful guide to understanding what causes your agony and what solutions are available to help reduce this discomfort.
If you deal with back pain on a regular basis, you might be surprised to learn that your mattress may contribute to your discomfort. Research has shown that different types of mattresses perform better when it comes to preventing and relieving back pain. Three features play a vital role in selecting the best mattress for back pain: firmness, support, and conformability. Finding the right fit often means finding the right balance of these three features. So, let's begin the search in finding the best bed for your bad back!
Casper Mattress #1 Memory Foam Mattress for back pain: While we would love for you to read our entire buyers guide, I appreciate you may not have the time. If you suffer from back pain, and you are looking for a memory foam mattress that helps to alleviate the pain whilst supporting your body, then you will be extremely happy with the Casper Mattress read all about it right here.
Our Best Mattress Recommendations for those suffering from back pain
*5 Star Rating: this is based on the percentage of consumers who rate the memory foam mattress 10/10.
The following are our expert recommendations, based on the analysis we have done across the entire mattress market where we analyze consumer information about every mattress brand and every mattress currently available as well as testing the mattresses ourselves. The recommendations we make are the best of the best.
#1 Most Recommend  – Nectar Mattress Review – 365-day trial
Overall, we think that the Nectar mattress is very well rounded. It offers a balanced level of comfort and support that is better than the average memory foam mattress. Motion transfer is exceptional, as is pressure relief and support. The foam layers are not as responsive as some similar mattress, but we don't think that this impacts the overall quality of the mattress.
The Nectar mattress is fantastic for back sleepers and those who suffer from back pain, the quilted gel pockets really help to relieve pressure and promote pain relief. Whilst the mattress isn't the most firm that we recommend here in our list, we do believe it is the best suited. It's also worth noting the Nectar mattress comes with a 365 day trial, which means you can try it out for an entire year.
Our Score
Below is our final score of the Nectar mattress based on multiple criteria that we use when testing all of our mattresses.
Stomach Sleeping rating: 9.5/10
Back Sleeping rating: 9.5/10
Side Sleeping rating: 9/10
You can read our review here and also check for the latest prices here.
Casper Mattress Review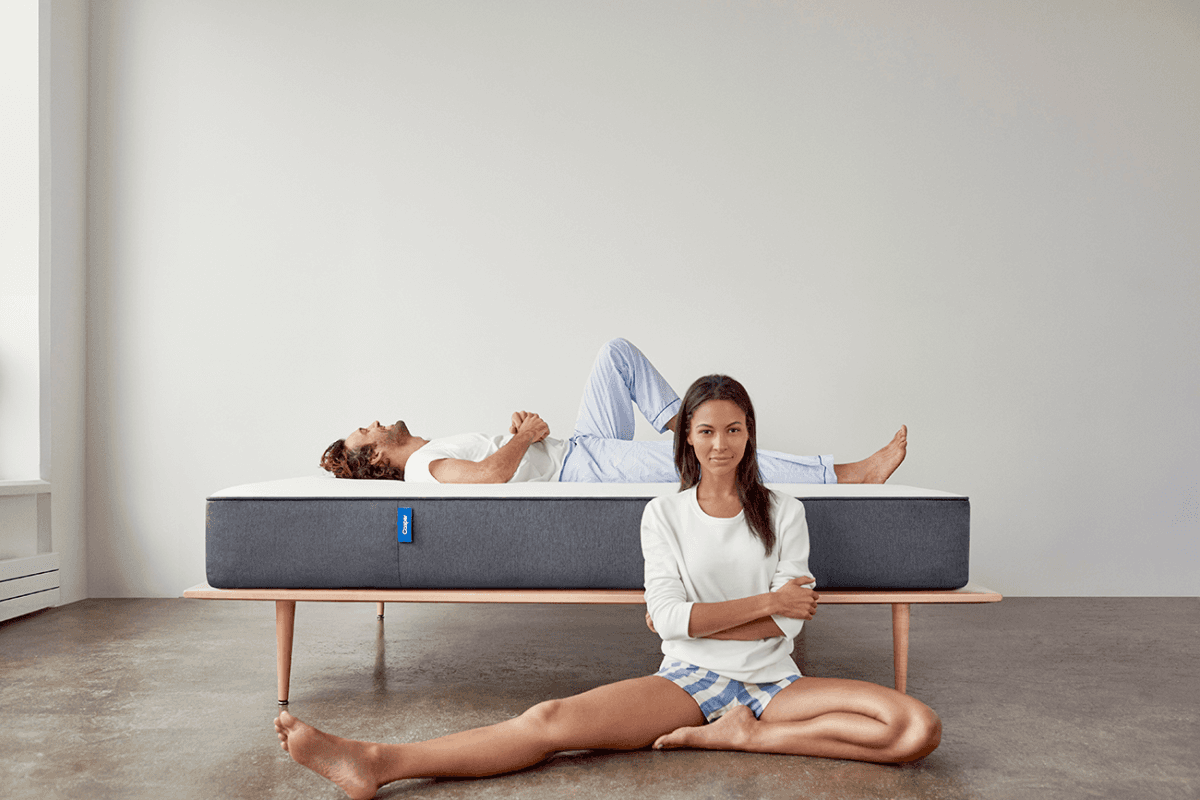 The innovators behind the Casper mattress have a simple goal: To provide a mattress that offered the highest level of comfort and support for all sleepers. The company stays abreast of the latest sleep research. The creator of the Casper mattress also spoke to consumers, conferred with scientists and conducted focus groups so that they can pinpoint exactly what people were looking for in a mattress. They used the findings in their research to create a mattress that meets the needs of all sleepers. Casper mattresses are constructed of four layers of foam to deliver a high level of firmness, support, and coolness.
Our Score
Below is our final score of the Casper mattress based on multiple criteria that we use when testing all of our mattresses.
Our thoughts
If you are of average weight and a back sleeper, then the Casper mattress could be a great choice for you. However, if you are looking for more firmness or more softness, the Casper mattress may not live up to your expectations. Likewise, if you are heavier, or you are a stomach or side sleeper, you may not find this mattress as comfortable and supportive as you would like.
Stomach Sleeping rating: 8.75/10
Back Sleeping rating: 9.5/10
Side Sleeping rating: 9/10
You can read our review here and also check for the latest prices here.
Tuft & Needle Mattress Review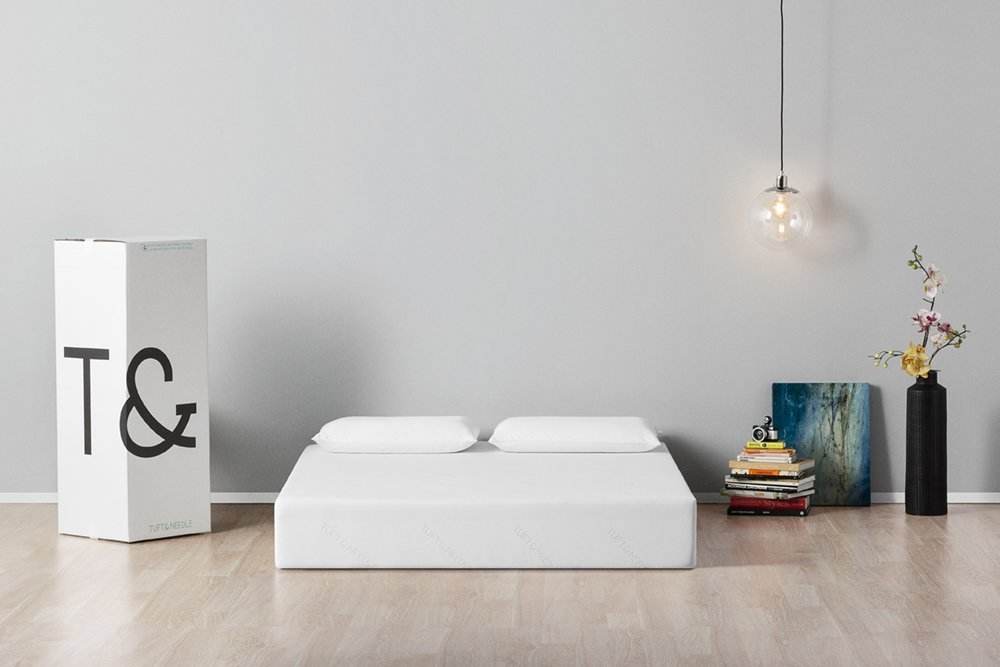 Tuft and Needle's 10-inch mattress is a relative newcomer, but consumers rate it highly due to its innovative design. The high-quality mattress is never too soft nor too firm, which is precisely what you need to help alleviate and prevent back pain. Consumers claim that it offers the same pressure relief as memory foam and the same cooling feel as latex, despite its unique foam technology. Tuft and Needle created this mattress in such a way that all movement is localized, so partners do not disturb one another during the night. This company is truly different, and you have to feel it to believe it.
Our Score
Below is our final score of the Tuft & Needle mattress based on multiple criteria that we use when testing all of our mattresses.
Our Thoughts
The Tuft and Needle is one of the most simplistic foam mattresses on the market. Made of just two layers of foam, the design is not showy or flashy, and it gets right down to business: offering you comfort and support. Though the design is simple and it does offer decent comfort and support, it does have a certain level of odor, which you may find off-putting. It's a fantastic mattress for consumers who are looking for back support and pain relief, as well as those who often sleep on their back.
Stomach Sleeping rating: 8.5/10
Back Sleeping rating: 9.5/10
Side Sleeping rating: 9/10
You can read our review here and also check for the latest prices here.
Leesa Mattress Review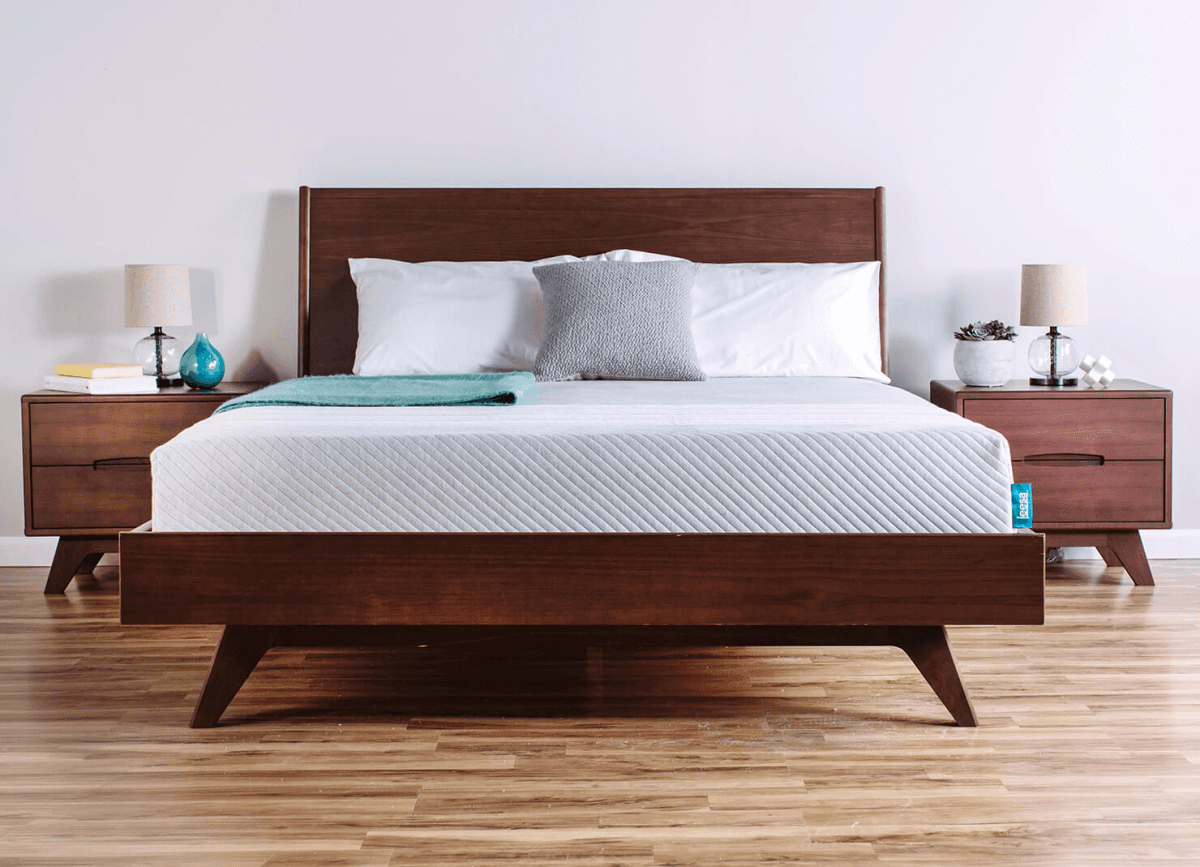 If you are trying to determine whether or not the Leesa mattress is right for you, consider the level of firmness and/or softness that you want your mattress to provide. It is middle of the road, as far as firmness goes. Also, if heat retention is a major factor for you then Leesa is a great choice because it retains very little heat and remains cool.
Our Score
Below is our final score of the Leesa mattress based on multiple criteria that we use when testing all of our mattresses.
Overall, the Leesa mattress is a very high-quality mattress. It is extremely soft; in fact, it is much softer than many of the other mattresses that we have tried. It also offers a good level of support. We were also very impressed by the minimal heat retention and how cool it remained throughout the night. Made of the highest quality materials, the Leesa mattress is a great option.
Stomach Sleeping rating: 9/10
Back Sleeping rating: 9.25/10
Side Sleeping rating: 9.25/10
You can read our review here and also check for the latest prices here.
Amerisleep Colonial 14

This bed from Amerisleep offers a 14" profile that gives you the comfort and conformability you need to relieve your back pain. It is constructed from all-natural materials, including a bamboo and cotton cover that will help keep you comfortable and cool as you sleep. It has two unique comfort layers on top of an 8" layer of higher-density foam for the ultimate in support. The Amerisleep Colonial 15 is also temperature-neutral, which means that the foam maintains its density and texture regardless of room or body temperature. You will never feel trapped or stuck inside of the foam, but you will feel as light as air – and wake up with less back pain. If you are looking for an all-natural foam mattress, this is a phenomenal choice.
Serta Perfect Sleeper – Edinburgh Super
This mattress from Serta is a foam and innerspring hybrid that has gained quite a bit of popularity due to its overall comfort and price. The top layer is a deep layer of soft and supportive foam that provides just the right amount of conformability to keep your spine in perfect alignment as you sleep. It also offers a layer of Cool Twist Gel, which helps move heat away from your body as you sleep, keeping you cool all night through. The continuous support inner springs link together to provide additional stability and durability to keep you comfortable, and the pillow top makes you feel like you are sleeping on a cloud, providing some extra softness without compromising support.
SilverRest – Sleep Shop Therapeutic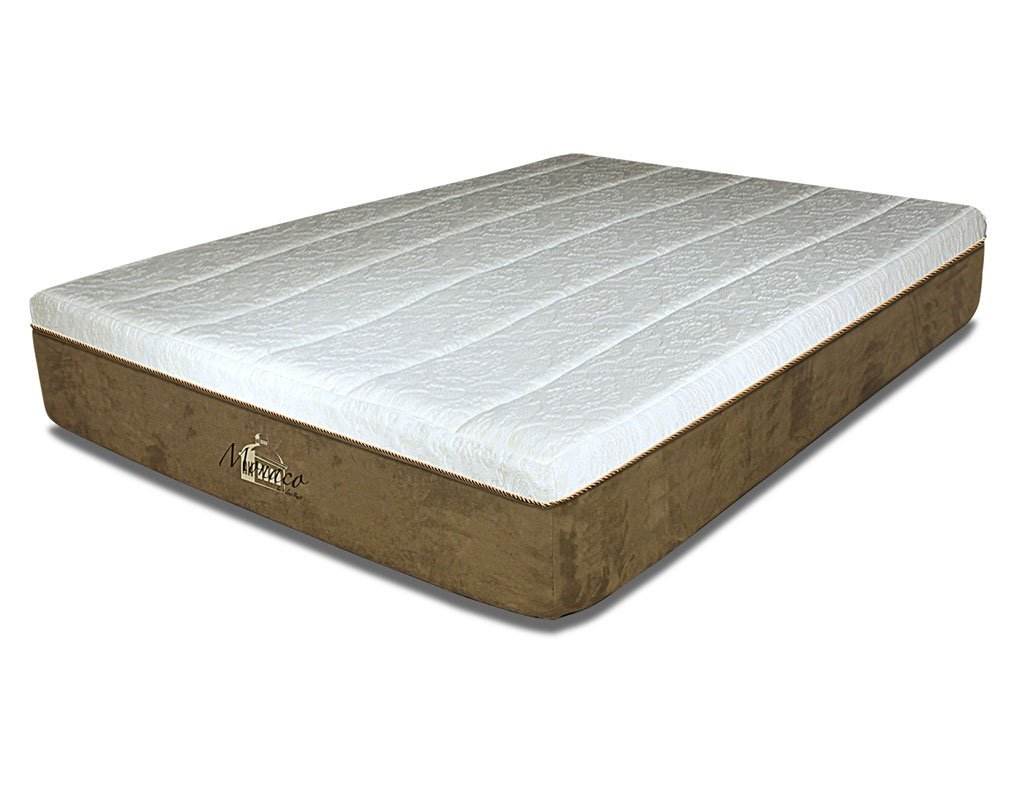 This mid-priced product is probably one of the best buys out there for anyone dealing with back pain. It has a 12" total thickness which consists of 5" of high-density memory foam laid over a 7" base of resilient foam. This is one of the most supportive mattresses on the list, so if you prefer something a little firmer that still provides you with excellent conformability and support, the SilverRest Sleep Shop Therapeutic is worth checking out. The main goal of this particular mattress is to ensure that your body weight is distributed evenly from your head to your feet. What's more, the foam itself is naturally anti-microbial and hypoallergenic, and because it helps to promote outstanding circulation, you enjoy better nutrient delivery to every cell of your body – which is important for pain relief.
DreamFoam Bedding – Ultimate Dreams EuroTop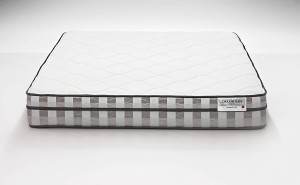 This particular model from DreamFoam bedding is a top seller among anyone who deals with back pain. It is a full 9" thick, and it resists dust mites, microbes, and allergens naturally. This mattress contains latex material, which is cooler than traditional foam. Perhaps one of the best things about DreamFoam bedding is that they customize the firmness level for each one of their customers. If you are dissatisfied with the firmness, you can return it for another mattress. It has two layers for comfort with a tri-zone support layer that is designed to provide you with the perfect balance between firmness, support, and conformability. The top of the mattress will contour to your body, but the denser support layer keeps things firm to help relieve your back pain as you sleep.
DynastyMattress – Grand AtlantisBreeze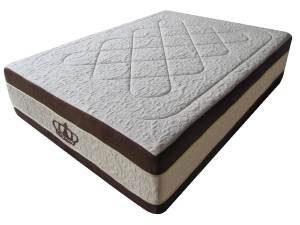 This is one of the only mattresses on the market today that gives you six unique layers of gel memory foam – and at a price that won't break the bank. It is the best choice for anyone with back pain who has an issue with sleeping hot; the top three layers of gel foam are designed in such a way that if one heats up, the one beneath it will extract the heat. No matter the room temperature, you will always feel nice and cool on the Grand AtlantisBreeze. This bed also offers medium to firm support with superb conformability, which means you will undoubtedly feel like you are sleeping on a cloud, but still wake up free of pain and soreness. Not only is this mattress perfect for lower back pain, but it may also alleviate pain associated with other joints, such as the hips, shoulders, and knees.
2018 Memory Foam Mattress Deals
Each month we update this section with the best recommendations within various price brackets and also include the best memory foam mattress deals currently on the market, check out below for this month's recommendations!
Please note: these discounts were sourced on the 1st June and may have changed.
Mattress Firmness
The firmness of your mattress can not only keep you comfortable as you sleep, but also help you enjoy each new day with less discomfort and pain. There are typically three different levels of firmness from which you can choose.
Soft – A soft mattress offers excellent conformability and lots of relief for your various pressure points. Unfortunately, a soft mattress is usually not the best mattress for a bad back because it lacks ample support. In fact, a mattress that is too soft can actually be the cause of your back pain.
Medium – A medium firmness is a balance between softness and conformability as well as support. This means that you will likely feel some relief on your pressure points, but still obtain enough support to feel good when you wake up in the morning. A medium firmness mattress is often the best mattress for lower back pain.
Firm – A very firm mattress gives you the best possible support, but very little conformability. This means that, as you sleep, your spine cannot properly align. It does not give any relief to pressure points, and the second most common complaint among mattress owners is that their current mattresses are far too firm. In fact, according to surveys, those with the firmest mattresses experience the most back pain.
Mattress Support
The term "support" refers to how well a mattress keeps you level as you sleep. When your hips are lower than your shoulders, for instance, this can cause back pain. According to surveys, people claim that support is most important to them in terms of comfort and pain prevention or relief. Although the softness of a mattress can essentially override the amount of support it provides, sagging is often the culprit. The more a mattress sags in the middle, the less support it provides, and the more pain the sleeper experiences. These same surveys show that sagging of more than 1.5 inches causes the most pain among consumers. What's more, a mattress warranty only covers sagging at a depth of more than 1.5 inches. This is why it is so important to choose a high-quality mattress with excellent reviews.
Mattress Conformability
Finally, you must also consider your mattress's conformability, which simply describes its ability to mold itself to the shape and curves of your body. If your entire body is equally supported when you lie down, then your mattress provides you with excellent conformability. If there are gaps in the support – meaning that your lower back is unsupported as you lie down – then your mattress actually lacks conformability. What's more, a lack of conformability can also cause undue pressure on the shoulders and hips of side sleepers because their bodies are not being equally supported. This pressure causes tremendous discomfort, which is why experts claim a bed with a high conformability mattress is the best bed for back pain.
Firmness Options for Back, Stomach, and Side Sleepers
In most cases, the best firmness option for you depends primarily on your sleeping position. This is especially true when it comes to finding the best mattress for back pain.
Side Sleepers – If you are a side sleeper, then you probably prefer a medium to soft firmness because it cradles you as you sleep and removes pressure from your shoulders and hips. These firmness options can actually help reduce back pain when combined with adequate conformability.
Back Sleepers – People who sleep on their backs often go with firmer mattresses because they have fewer pressure points to consider. Their weight is distributed more evenly based solely on their sleeping positions.
Stomach Sleepers – These individuals tend to prefer a medium firmness. A mattress that is too firm can result in undue pressure on the knees and hips, but a mattress that is too soft causes the neck and head to be out of alignment with the rest of the body.
Mattress Types
Something else to consider as you search for the best mattress for a bad back is the actual type of mattress that you will buy.
Innerspring Mattress – An innerspring mattress may provide adequate comfort at first, but because they tend to sag the most over time, and because sagging is one of the leading causes of pain, they are generally not the best mattress for lower back pain.
Memory Foam Mattress – A memory foam mattress can be incredibly effective at reducing or preventing back pain, particularly because memory foam offers the best conformability. When it comes to support and firmness, you can select from a variety of densities that suit your needs based on your sleeping position.
Innerspring and Memory Foam Hybrid Mattress – Although a hybrid mattress certainly offers a great balance between support and conformability, they still contain inner springs which can sag over time.
Water Mattress – A waterbed provides very little support but often offers the most conformability. Although you can adjust the firmness of your waterbed by removing or adding water, up to 15% of waterbed owners claim that their beds are the primary causes of their pain.
Air Mattress – Although airbeds are generally only used for camping, travel, or guests, some studies suggest that they can offer some of the best relief for back pain. Sagging is not a problem with a correctly inflated airbed, and they offer quite a bit of conformability, too. Airbeds with built-in comfort layers are the most popular, and many people with back pain prefer them because by adding or removing air, they can create the perfect mattress based on their sleeping positions.
Latex Mattress – Latex offers moderate conformability and plenty of support, but users often claim that these mattresses are too firm for their liking. A latex mattress may be a good option for a back sleeper who suffers from back pain.
Futon – Futon mattress quality varies greatly from manufacturer to manufacturer. For the most part, though, these are very thin, so they only provide marginal support and conformability. Most futon owners say that they contribute to back pain rather than actually relieving it, simply because the bars supporting the futon are easily felt through the mattress over time.
Choosing the best mattress for back pain might seem like an extensive and daunting process, but with the information provided here, it is easy to find a product that suits your sleeping style and preferences. Firmness, support, and conformability all play crucial roles in relieving and preventing pain, and different types of mattresses may actually work better for you than others.
If you are still not sure which mattress best suits your needs then check out our mattress buyers guide right here.